AUST CH ZELIA MORNING STAR
(10/10/1993.)
"TIFFANY"
Sire: Ch.Gunwise Total Eclipse CD.
Dam: Gunwise Ebonystar.
Tiffany won Best Puppy of Breed at Melbourne Royal 1994 and was poudly shown by Mr Jock Forsythe of Goulburn, N.S.W. to easily attain her title. She is the dam of 3 champions. Retired into a loving pet home when Ann became ill.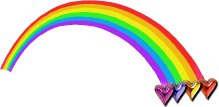 AUST CH ZELIA STARRY SKIES.
26/1/2000 - 11/1/2009.
"PITA"
Sire: Ch.Gunwise Blue Skies.
Dam: Ch.Zelia Morning Star.
Pita easily attained her title and won bitch challenge and R.U.B.O.B. at Perth Royal 2002. Pita was a lovely, sweet and affectionate girl! Her first litter were born on the 14th August 2003 and her second litter were born on the 14th August 2004 (now that's precise timing). Pitas' third and last litter were born on the 26th August 2005. Three girls and one boy, and they are all black just like their great grandmother, Nikita.
We lost our lovely Pita in January 2009.

Zelia Aurora Sunrise
"Serena" 22/9/2005
Dam: Aust. CH. Gunwise Always in Style
Serena is serene by both name and nature!
She is a beautiful sound bitch with a devine head and expression.
Proudly owned by Carol Dawson at Gunwise Cockers
where she produced some lovely puppies including our lovely
Now enjoying her retirement in a loving pet home.